Профессиональная сертификация 'ИТ-поддержка Google'
This is your launchpad to an IT career. При прохождении данной программы вы получите востребованные и необходимые для работы навыки за 3–6 месяцев. Высшее образование или предварительная подготовка не требуются.

Чему вы научитесь
Gain skills required to succeed in an entry-level IT capacity

Learn to perform day-to-day IT support tasks including computer assembly, wireless networking, installing programs, and customer service

Learn how to provide end-to-end customer support, ranging from identifying problems to troubleshooting and debugging

Learn to use systems including Linux, Domain Name Systems, Command-Line Interface, and Binary Code
---
Приобретаемые навыки
Debugging
Encryption Algorithms and Techniques
Customer Service
Network Protocols
Cloud Computing
Binary Code
Customer Support
Linux
Troubleshooting
Domain Name System (DNS)
Ipv4
Network Model
Профессиональная сертификация: общие сведения
In this 5-course certificate program, you'll prepare for an entry-level job in IT support through an innovative curriculum developed by Google. 80% of Google IT Support Professional Certificate learners in the U.S. report a career impact within 6 months, such as finding a new job, getting a raise, or starting a new business. The program is part of Grow with Google, a Google initiative to help create economic opportunities for all. Learn more. Upon completion of the certificate, learners eligible to work in the US can directly share their information with Google, as well as employers like Hulu, Infosys, Intel, Walmart, and more. This program also prepares you for the CompTIA A+ exams, the industry standard certification for IT— you'll earn a dual credential when you complete both. Through a mix of video lectures, quizzes, and hands-on labs, you'll get introduced to troubleshooting, customer service, networking, operating systems, system administration, and security — foundational IT skills required for an entry-level role. You'll hear from Googlers whose foundations in IT support, served as launchpads for their own careers. By dedicating ~5 hours a week, you can complete in 3-6 months. This program is ACE® certified—when you complete, you can earn up to 12 college credits, the equivalent of 4 associate degree-level courses. If you're interested in building on your IT foundations, check out the Google IT Automation with Python Professional Certificate.
Проект прикладного обучения
In this Professional Certificate program you'll have access to a variety of hands-on assessments which will help you simulate real-world IT support scenarios that are critical for success in the workplace.
Examples of virtual assessments include: computer assembly, networking simulation, writing effective support documentation, routing paths and subnets, wireless networking, device software management, public key or asymmetric encryption, incident handling, and more.
By earning these IT Skills, you'll prepare yourself for roles that include — systems analyst, support specialist, database administrator, IT technician, computer specialist, and many more. Through this program, you will also gain access to free resources that can help you launch and advance your career, including interview tips, mock interviews and resume building workshops (a $79/month value), as well as career coaching sessions.
Сертификат, ссылками на который можно делиться с другими людьми
Получите сертификат по завершении
Только онлайн-курсы
Начните сейчас и учитесь по собственному графику.
Гибкий график
Установите гибкие сроки сдачи заданий.
Начальный уровень
No degree or prior experience required
Английский
Субтитры: Английский, Арабский, Французский, Португальский (Европа), Итальянский, Португальский (бразильский), Вьетнамский, Немецкий, Русский, Испанский
Сертификат, ссылками на который можно делиться с другими людьми
Получите сертификат по завершении
Только онлайн-курсы
Начните сейчас и учитесь по собственному графику.
Гибкий график
Установите гибкие сроки сдачи заданий.
Начальный уровень
No degree or prior experience required
Английский
Субтитры: Английский, Арабский, Французский, Португальский (Европа), Итальянский, Португальский (бразильский), Вьетнамский, Немецкий, Русский, Испанский
от партнера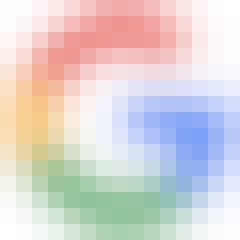 Google
Google Career Certificates are part of Grow with Google, an initiative that draws on Google's 20-year history of building products, platforms, and services that help people and businesses grow. Through programs like these, we aim to help everyone– those who make up the workforce of today and the students who will drive the workforce of tomorrow – access the best of Google's training and tools to grow their skills, careers, and businesses.
Часто задаваемые вопросы
Получу ли я зачеты в университете за прохождение специализации?

Can I just enroll in a single course?

Можно ли зарегистрироваться только на один курс?

Действительно ли это полностью дистанционный курс? Нужно ли мне посещать какие-либо занятия лично?

Why did Google create this program?

What background knowledge is necessary?

Do I need to take the courses in a specific order?

Why start a career in IT?

What will I be able to do upon completing the professional certificate?

What kind of companies hire IT Support professionals?

What are the jobs available after completing this course?

What resources will be available to help with the job search process?

What is unique about this program?

Can I get academic credits for taking this program?

Will completing the certificate prepare me for the CompTIA A+ exams?

Is this program offered in other languages?

Is the Google IT Support Professional Certificate licensed?
Остались вопросы? Посетите Центр поддержки учащихся.