Специализация Teaching Impacts of Technology in K-12 Education
Teach Impacts of Computing in K-12. Be prepared to help students understand computing and its impacts in their digital worlds Специализация Teaching Impacts of Technology in K-12 Education
Калифорнийский университет в Сан-Диего
Специализация: общие сведения
Недавно просмотрено:

1,713
2% That's the estimate of how many high school students in all of California took a Computer Science class in 2015. And yet, computers and data are everywhere. Just consider a typical 24 hours in your life … how many different computer devices do you use? We all live in multiple digital worlds that are changing rapidly with new apps, devices, and data analyses offering a constant stream of innovations and technology integrations for our lives. As it's an integral part of our lives, we're working towards computer science for all - making it possible for every student, every future member of society, to understand computing and technology. To do so, we need teachers. Teachers prepared to both teach computational concepts and use best practices so kids enjoy and see they can be successful in computer science. This is where you (and this Specialization) come in! In this Specialization you will both learn about the impacts of computing in our world and how to teach these impacts to K-12 students. We offer both the technical knowledge and also the pedagogical approaches for teaching these concepts. Along the way you'll engage with freely available materials you can use in your own classroom, as well as learn from teachers currently teaching these concepts in their classrooms. In short - in this Specialization we'll teach you the computing concepts you need to know and then help you explore and evaluate lesson plans and resources to prepare you for your classroom.
Проект прикладного обучения
Using a problem-based approach to understanding underlying computing concepts, we'll travel through five different digital "worlds" in which we engage with technology, exploring the problems posed within that world and the various tech solutions that exist.
At the end of each world, you will reflect on the effectiveness of your learning process and evaluate lesson plans and materials available for use in your own classroom. Through these activities, you'll become a more reflective teacher and develop an understanding of how instruction and activities can be designed to support learning. See FAQ for per-course details.
As a culminating project, you will complete part of the new advanced placement computer science course - the "Explore Task" - where you research a recent computing innovation and and analyze its impacts on the world. You'll apply the AP grading checklist to sample secondary student work, provide feedback to a fellow learner, and receive the same from fellow learners.
Сертификат, ссылками на который можно делиться с другими людьми
Получите сертификат по завершении
Только онлайн-курсы
Начните сейчас и учитесь по собственному графику.
Гибкий график
Установите гибкие сроки сдачи заданий.
Прибл. 7 месяцев на выполнение
Сертификат, ссылками на который можно делиться с другими людьми
Получите сертификат по завершении
Только онлайн-курсы
Начните сейчас и учитесь по собственному графику.
Гибкий график
Установите гибкие сроки сдачи заданий.
Прибл. 7 месяцев на выполнение
от партнера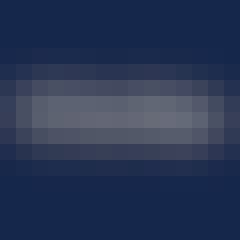 Калифорнийский университет в Сан-Диего
UC San Diego is an academic powerhouse and economic engine, recognized as one of the top 10 public universities by U.S. News and World Report. Innovation is central to who we are and what we do. Here, students learn that knowledge isn't just acquired in the classroom—life is their laboratory.
Часто задаваемые вопросы
Получу ли я зачеты в университете за прохождение специализации?

Эта специализация не приравнивается к зачету в университетах, однако некоторые вузы принимают сертификаты на свое усмотрение. Дополнительную информацию уточняйте в своем деканате. Онлайн-дипломы и сертификаты Mastertrack™ от Coursera позволяют получить зачеты.

Can I just enroll in a single course?

Когда вы оформите подписку, начнется семидневный бесплатный пробный период, в течение которого подписку можно отменить без штрафа. По истечении этого срока вы не сможете вернуть средства, но сможете отменить подписку в любой момент. Ознакомьтесь с нашей политикой возврата средств.

Можно ли зарегистрироваться только на один курс?

Да! Чтобы начать, нажмите карточку интересующего вас курса и зарегистрируйтесь. Зарегистрировавшись, вы можете пройти курс и получить сертификат, ссылкой на который можно делиться с другими людьми. Просто ознакомиться с содержанием курса можно бесплатно. При подписке на курс, входящий в специализацию, вы автоматически подписываетесь на всю специализацию. Ход учебы можно отслеживать в панели управления учащегося.

Can I take the course for free?

Да, Coursera предоставляет финансовую помощь учащимся, которые не могут оплатить обучение. Чтобы подать заявление, перейдите по ссылке "Финансовая помощь" слева под кнопкой "Зарегистрироваться". Заполните форму заявления. Если его примут, вы получите уведомление. Обратите внимание: этот шаг необходимо выполнить для каждого курса специализации, в том числе для дипломного проекта. Подробнее

Могу ли я пройти курс бесплатно?

Когда вы регистрируетесь на курс, то можете получить доступ ко всем курсам в специализации. Кроме того, вы получаете сертификат о прохождении курса.Просто ознакомиться с содержанием курса можно бесплатно. Если стоимость обучения для вас слишком велика, вы можете подать заявку на финансовую помощь.

Действительно ли это полностью дистанционный курс? Нужно ли мне посещать какие-либо занятия лично?

Это полностью дистанционный курс, потому вам не нужно ничего посещать. Все лекции, материалы для самостоятельного изучения и задания доступны всегда и везде по Интернету и с мобильных устройств.

What resources will I create by successfully completing the projects in each of the Specialization courses?

In each course you will evaluate and/or augment an activity or lesson plan, which you'll then be able to take straight into a classroom. Specifically, for each course:

Course 1: Evaluate and Modify an Unplugged Activity on Networks

Course 2: Use Fiction/Literacy Circles To Teach Computing

Course 3: Evaluate and Add Interactivity to "History of a Pixel" Lesson Plan

Course 4: Explore code.org for materials you can use for a lesson plan on Learning HTML

Course 5: TBD

What will I be able to do upon completing the Specialization?

After successfully completing this Specialization, you will have foundational technical knowledge about the computational technology that surrounds us today and foundational pedagogical knowledge of how to teach that to others, particularly in the K-12 setting. Specifically, you will be able to:

[1] Analyze various solutions to human problems that technology, computing, and the Internet have enabled - and analyze the impact these have had on our society, economy, and culture. (Impacts of Computing Knowledge)

[2] Explain and utilize provided resources to teach various computing concepts that underlie the technologies and software that solve these problems for us. (Technical Knowledge)

[3] Evaluate and reflect on your experiences learning about technology, computing, and the Internet and apply those to creating effective learning activities to support the learning of others. (Pedagogical Knowledge)

[4] Evaluate resources for effectively teaching issues addressing computer science K-12 concepts: impacts of computing, data and analysis, and networks and the Internet. (Pedagogical Knowledge)

[5] Complete and evaluate the APCSP Explore Task (in the culminating project). (Technical and Pedagogical KnowledgeI

Will the Specialization help me get the California Supplementary Authorization to teach Computer Science?

Yes! This Specialization is designed as 1 of a set of 4 Specializations (all will be offered on Coursera) that will support the requirements of the California supplementary authorization. Additionally, this Specialization may support credentialing or authorization in other states. However, most states require a transcript from an accredited institution of higher education. This course can support that -- see "Will I earn university credit" below.

Will I earn university credit for completing the Specialization?

Yes, you can earn credit from the University of California San Diego for completing this Specialization. To do so you must first successfully complete the full Specialization. Then, you will need to (1) Enroll in an additional UCSD Extension course before completing the capstone ($500) and (2), complete part of the capstone project via an online proctoring service. After this is done, your Specialization course grades will be accumulated and a transcript with your final grade (both letter grade or pass-only supported) will be issued from UCSD with 4 graduate-level units. These are eligible to count towards the California Supplementary Authorization.

Получу ли я зачеты в университете за прохождение специализации?

There is no background knowledge, neither in education nor in Computer Science, required to take this Specialization - just an interest in learning computational concepts about the technology that surrounds us and how to best teach those concepts to others.

Basic proficiency in the use of Googledocs will be needed to complete assignments within the course. Google help documentation will be provided, and with some extra attention, first time use of Googledocs should not be a barrier to successful completion of the course

How long does it take to complete the Specialization?

There are six courses in this Specialization, one covering each digital world and a final culminating project course. Each course is built around four weekly modules, which can each be completed in approximately three-five hours. However, completion time is very dependent on each learner and the time you're able to dedicate to the Specialization each week. There are deadlines to help you complete in a timely manner (targeting completion in 24 weeks), but you can move faster (by taking courses concurrently) or slower as suits your needs.

Сколько времени занимает получение специализации?

Each course in the Specialization is built to stand alone and can be taken in the order you choose, or concurrently. However, the course order was developed to build from more individual-focused worlds (24 hours in your digital world, your personal data) to more outward-facing worlds (relationship, career, and global), so if you are taking them sequentially we recommend following their order within the Specialization. At minimum, we recommend starting with the 24 Hours in Your Digital World course and ending with the Culminating Project course.

Which of the CSTA K-12 computer science standards will the Specialization cover?

In terms of the CSTA K-12 computer science standards, we'll primarily cover learning objectives within the "impacts of computing" concept, while also including some within the "networks and the Internet" concepts and touching upon the "data and analysis" concept. Practices we cover include "fostering and inclusive computing culture", "recognizing and defining computational problems", and "communicating about computing".
Остались вопросы? Посетите Центр поддержки учащихся.