Специализация Genomic Data Science
Become a next generation sequencing data scientist. Master the tools and techniques at the forefront of the sequencing data revolution.
Об этой специализации
This specialization covers the concepts and tools to understand, analyze, and interpret data from next generation sequencing experiments. It teaches the most common tools used in genomic data science including how to use the command line, Python, R, Bioconductor, and Galaxy. The sequence is a stand alone introduction to genomic data science or a perfect compliment to a primary degree or postdoc in biology, molecular biology, or genetics. To audit Genomic Data Science courses for free, visit https://www.coursera.org/jhu, click the course, click Enroll, and select Audit.
Автор:

Партнеры курса: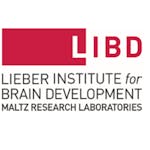 8 courses
Следуйте предложенному порядку или выберите свой.
Проекты
Поможет на практике применить полученные навыки.
Сертификаты
Отметьте новые навыки в резюме и на LinkedIn.
Intermediate Specialization.

Some related experience required.
1-Й КУРС

Introduction to Genomic Technologies

Субтитры

English

О курсе

This course introduces you to the basic biology of modern genomics and the experimental tools that we use to measure it. We'll introduce the Central Dogma of Molecular Biology and cover how next-generation sequencing can be used to measure DNA, RNA, and epig

Вы можете выбрать только этот курс. Подробнее…

2-Й КУРС

Genomic Data Science with Galaxy

Субтитры

English

О курсе

Learn to use the tools that are available from the Galaxy Project. This is the second course in the Genomic Big Data Sci

Вы можете выбрать только этот курс. Подробнее…

3-Й КУРС

Python for Genomic Data Science

Субтитры

English

О курсе

This class provides an introduction to the Python programming language and the iPython notebook. This is the third course in the Genomic Big Data Science Specialization from Johns

Вы можете выбрать только этот курс. Подробнее…

4-Й КУРС

Algorithms for DNA Sequencing

Субтитры

English

О курсе

We will learn computational methods -- algorithms and data structures -- for analyzing DNA sequencing data. We will learn a little about DNA, genomics, and how DNA sequencing is used. We will use Python to implement key algorithms and data structures

Вы можете выбрать только этот курс. Подробнее…

5-Й КУРС

Command Line Tools for Genomic Data Science

Субтитры

English

О курсе

Introduces to the commands that you need to manage and analyze directories, files, and large sets of genomic data. This is the fourth course in the Genomic Big Data Science Specialization from Johns

Вы можете выбрать только этот курс. Подробнее…

6-Й КУРС

Bioconductor for Genomic Data Science

Субтитры

English

О курсе

Learn to use tools from the Bioconductor project to perform analysis of genomic data. This is the fifth course in the Genomic Big Data Specialization from Johns

Вы можете выбрать только этот курс. Подробнее…

7-Й КУРС

Statistics for Genomic Data Science

Субтитры

English

О курсе

An introduction to the statistics behind the most popular genomic data science projects. This is the sixth course in the Genomic Big Data Science Specialization from Johns

Вы можете выбрать только этот курс. Подробнее…

8-Й КУРС

Genomic Data Science Capstone

Предстоящая сессия: Dec 31

Выполнение

8 weeks of study, 2-4 hours/week

Субтитры

English

О дипломном проекте

In this culminating project, you will deploy the tools and techniques that you've mastered over the course of the specialization. You'll work with a real data set to perform analyses and prepare a repo

Вы можете выбрать только этот курс. Подробнее…
Авторы
Mihaela Pertea, PhD

Assistant Professor

Steven Salzberg, PhD

Professor

Kasper Daniel Hansen, PhD

Assistant Professor, Biostatistics and Genetic Medicine

Jacob Pritt

James Taylor, PhD

Associate Professor of Biology and Computer Science

Liliana Florea, PhD

Assistant Professor

Jeff Leek, PhD

Associate Professor, Biostatistics

Ben Langmead, PhD

Assistant Professor