Чему вы научитесь
Discover how social networks and human dynamics create social systems and recognizable patterns

Define and discuss big data opportunities and limitations

Web scrape online data, create a social network visualization with it, and use machine learning to analyze its content

Use computer simulations to program your own artificial societies to explore business strategies and policy options
Специализация: общие сведения
Недавно просмотрено:

5,616
For more information please view the Computational Social Science Trailer Digital technology has not only revolutionized society, but also the way we can study it. Currently, this is taken advantage of by the most valuable companies in Silicon Valley, the most powerful governmental agencies, and the most influential social movements. What they have in common is that they use computational tools to understand, and ultimately influence human behavior and social dynamics. An increasing part of human interaction leaves a massive digital footprint behind. Studying it allows us to gain unprecedented insights into what society is and how it works, including its intricate social networks that had long been obscure. Computational power allows us to detect hidden patterns through analytical tools like machine learning and to natural language processing. Finally, computer simulations enable us to explore hypothetical situations that may not even exist in reality, but that we would like to exist: a better world. This specialization serves as a multidisciplinary, multi-perspective, and multi-method guide on how to better understand society and human behavior with modern research tools. This specialization gives you easy access to some of the exciting new possibilities of how to study society and human behavior. It is the first online specialization collectively taught by Professors from all 10 University of California campuses.
Проект прикладного обучения
While no formal requisites are necessary to join this course, at the end you will web-scrape 'Big Data' from the web, execute a social network analysis ('SNA'), find hidden patterns with machine learning ('ML') and natural language processing ('NLP'), and create agent-based computer models ('ABM') to explore what might happen if we would change certain things in society.
Сертификат, ссылками на который можно делиться с другими людьми
Получите сертификат по завершении
Только онлайн-курсы
Начните сейчас и учитесь по собственному графику.
Гибкий график
Установите гибкие сроки сдачи заданий.
Прибл. 6 месяцев на выполнение
Сертификат, ссылками на который можно делиться с другими людьми
Получите сертификат по завершении
Только онлайн-курсы
Начните сейчас и учитесь по собственному графику.
Гибкий график
Установите гибкие сроки сдачи заданий.
Прибл. 6 месяцев на выполнение
от партнера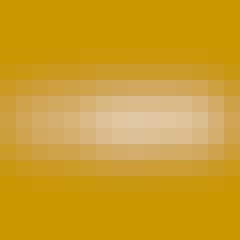 Калифорнийский университет в Девисе
UC Davis, one of the nation's top-ranked research universities, is a global leader in agriculture, veterinary medicine, sustainability, environmental and biological sciences, and technology. With four colleges and six professional schools, UC Davis and its students and alumni are known for their academic excellence, meaningful public service and profound international impact.
Часто задаваемые вопросы
Получу ли я зачеты в университете за прохождение специализации?

Эта специализация не приравнивается к зачету в университетах, однако некоторые вузы принимают сертификаты на свое усмотрение. Дополнительную информацию уточняйте в своем деканате. Онлайн-дипломы и сертификаты Mastertrack™ от Coursera позволяют получить зачеты.

Can I just enroll in a single course?

Когда вы оформите подписку, начнется семидневный бесплатный пробный период, в течение которого подписку можно отменить без штрафа. По истечении этого срока вы не сможете вернуть средства, но сможете отменить подписку в любой момент. Ознакомьтесь с нашей политикой возврата средств.

Можно ли зарегистрироваться только на один курс?

Да! Чтобы начать, нажмите карточку интересующего вас курса и зарегистрируйтесь. Зарегистрировавшись, вы можете пройти курс и получить сертификат, ссылкой на который можно делиться с другими людьми. Просто ознакомиться с содержанием курса можно бесплатно. При подписке на курс, входящий в специализацию, вы автоматически подписываетесь на всю специализацию. Ход учебы можно отслеживать в панели управления учащегося.

Can I take the course for free?

Да, Coursera предоставляет финансовую помощь учащимся, которые не могут оплатить обучение. Чтобы подать заявление, перейдите по ссылке "Финансовая помощь" слева под кнопкой "Зарегистрироваться". Заполните форму заявления. Если его примут, вы получите уведомление. Обратите внимание: этот шаг необходимо выполнить для каждого курса специализации, в том числе для дипломного проекта. Подробнее

Могу ли я пройти курс бесплатно?

Когда вы регистрируетесь на курс, то можете получить доступ ко всем курсам в специализации. Кроме того, вы получаете сертификат о прохождении курса.Просто ознакомиться с содержанием курса можно бесплатно. Если стоимость обучения для вас слишком велика, вы можете подать заявку на финансовую помощь.

Действительно ли это полностью дистанционный курс? Нужно ли мне посещать какие-либо занятия лично?

Это полностью дистанционный курс, потому вам не нужно ничего посещать. Все лекции, материалы для самостоятельного изучения и задания доступны всегда и везде по Интернету и с мобильных устройств.

Сколько времени занимает получение специализации?

No background knowledge is necessary to work through this Specialization.

Do I need to take the courses in a specific order?

We highly encourage you complete the courses in the order specified as they do build on one another.

Will I earn university credit for completing the Specialization?

No, this specialization does not offer University credit.

Получу ли я зачеты в университете за прохождение специализации?

This Specialization is the result of a collective effort with contributions from Professors from all 10 campuses of the University of California. It is coordinated by Martin Hilbert, from UC Davis, and counts with lectures from:

1) UC Berkeley: Joshua Blumenstock, Prof. iSchool; Stuart Russell, Professor of Computer Science and Engineering.

2) UC Davis: Martin Hilbert, Prof., Dpt. of Communication & Seth Frey, Prof., Dpt. of Communication & Cynthia Gates, Director of the IRB.

3) UC Irvine: Lisa Pearl, Prof. Cognitive Sciences.

4) UC Los Angeles: PJ Lamberson, Assistant Prof. Communication Studies.

5) UC Merced: Paul Smaldino, Prof. Cognitive and Information Sciences.

6) UC Riverside: Christian Shelton, Prof. Computer Science.

7) UC San Diego: James Fowler, Prof. Global Public Health and Political Science.

8) UC San Francisco: Maria Glymour, Associate Prof. School of Medicine, Social Epidemiology & Biostatistics.

9) UC Santa Barbara: René Weber, Prof. Dpt. of Communication & Media Neuroscience Lab (with Frederic Hopp).

10) UC Santa Cruz: Marilyn Walker, Prof. Computer Science, Director, Computational Media.

What do students say AFTER COMPLETION?

"Highly enjoyable and most importantly, giving me exceptionally important skills to fulfill my job requirements at a new position in Munich. You may be interested to know the impact of your course on salary and in my case, the knowledge and certification gained adds about another Euro 20.000 on the annual salary (taking it to about Euro 120.000 p.a.)."

· "My overall impression of this was: I can't wait to use this for other stuff!!"

· "Best course I have taken. I wish more online courses structured like this would be offered."

· "The fact that these tools are so easily usable and attainable is incredible in my mind. Not only do we have access to them like we have access to things like Facebook and Twitter, but they're FREE."

· "I had previously attempted to learn Python but gave up because I thought that I wasn't capable of learning it, as I was so intimidated. Taking your course opened my eyes, not only regarding how useful it would be in my fields of study, but also by showing me that it's not so scary after all. I am now planning on spending my summer working on a Python project, and I am confident that I can do so. I also plan on taking more CS-centric courses in the future."

· "I absolutely think that these tools could be used in my future jobs, or even as a personal reflection. If you scrape and analyze the comments/reactions that your business gets on Youtube, Twitter, Instagram, etc., what does their language use say about how they interact with your brand — or what your brand brings out in them?"

· "Wow, this is cool and fun stuff. Even though I may not pursue anything social-science related in the near future, it is still nice to learn and get to experience all of these tools that computational social science offers and benefits in all kinds of careers and fields of study."

· "I did my MA in Social Work in India. I am trying to make a come-back in my field after a long career break. I had been hearing Big Data and Data Science everywhere and wondered if there is a link between these and Social Sciences. This specialization gave me needed answers and is helping me to gain very useful skills... Thank you so much for bringing this specialization. You are a very good instructor and made these courses are a smooth sail."

· "My career aspiration is to be a digital marketing expert. These computational tools have enormous implications for the field."

· "I particularly enjoyed the web-scraping for some reason. It feels very advanced although its very easy. ...It seems to be a very fast and efficient way of grabbing data."

· "I enjoyed playing around with machine learning! ...It was also amazing to me how quickly it was able to grasp and learn our input in seconds. It makes me wonder how much more technology will advance in these next few years... It's scary but fascinating."

· "The most interesting aspect was the fact that these tools are all free and online. In the past, only researchers at well-funded universities had access to programs like the ones we used in all of our labs. But now, even someone without much technical knowledge on complex software can use these tools."

· "I am so surprised that these tools are available to anyone through a simple download, and even more so that they are very user friendly and easy to learn how to navigate. I plan on starting a clothing line company in the future and I think it will be really helpful for me to be able to analyze so much online data."

· "As an Environmental Policy Analysis and Planning major, I was fascinated to learn that there is a feasible way to simulate policy implementation and impact multiple times within a short span of time."

· "UCCSS has allowed me to feel more confident in my abilities with a computer and to better understand companies like Facebook or Twitter. ...these tools really are powerful but also dangerous. ...It allows powerful individuals to manipulate ideas."

· "Throughout the course, the content was challenging, but when it was finally applied to the labs at the end of each module, it was really rewarding to see everything play out. It was even more rewarding when it made sense too! ... I'm really glad I took this course! It was definitely a challenge, but I'm glad I got to experience and learn about so many topics I never knew even existed."

· "It was fun seeing the results of the code that I made, and I never thought that I would be doing something like this in my life. The results also showed me what the society would look like.... Social network analysis and web scraping could be the tools that I use in my future job as all the internship that I'm looking now all related to social media or digital media."

· "I really really loved that this class let me learn hands-on and gave me experience with tools that have real world application and combine STEM & social science. I think that a lot of these tools are useful far beyond homework activities."
Остались вопросы? Посетите Центр поддержки учащихся.