Специализация Business Statistics and Analysis
Build Data Analysis and Business Modeling Skills. Gain the ability to apply statistics and data analysis tools to various business applications.
70 998

уже зарегистрированы

Приобретаемые навыки
Microsoft Excel

Linear Regression

Statistical Hypothesis Testing

Lookup Table

Data Analysis

Pivot Table

Statistics

Statistical Analysis

Normal Distribution

Poisson Distribution

Log–Log Plot

Interaction (Statistics)
Специализация: общие сведения
Недавно просмотрено:

15 413
The Business Statistics and Analysis Specialization is designed to equip you with a basic understanding of business data analysis tools and techniques. Informed by our world-class Data Science master's and PhD course material, you'll master essential spreadsheet functions, build descriptive business data measures, and develop your aptitude for data modeling. You'll also explore basic probability concepts, including measuring and modeling uncertainty, and you'll use various data distributions, along with the Linear Regression Model, to analyze and inform business decisions. The Specialization culminates with a Capstone Project in which you'll apply the skills and knowledge you've gained to an actual business problem. To successfully complete all course assignments, students must have access to a Windows version of Microsoft Excel 2010 or later. To see an overview video for this Specialization, click here!
Сертификат, ссылками на который можно делиться с другими людьми
Получите сертификат по завершении
Только онлайн-курсы
Начните сейчас и учитесь по собственному графику.
Гибкий график
Установите гибкие сроки сдачи заданий.
Ориентировочное время на прохождение: 5 месяцев
Рекомендуемый темп: 5 ч/неделю
Английский
Субтитры: Английский, Тамильский, Арабский, Французский, Португальский (Европа), Итальянский, Вьетнамский, Немецкий, Русский, Испанский
Сертификат, ссылками на который можно делиться с другими людьми
Получите сертификат по завершении
Только онлайн-курсы
Начните сейчас и учитесь по собственному графику.
Гибкий график
Установите гибкие сроки сдачи заданий.
Ориентировочное время на прохождение: 5 месяцев
Рекомендуемый темп: 5 ч/неделю
Английский
Субтитры: Английский, Тамильский, Арабский, Французский, Португальский (Европа), Итальянский, Вьетнамский, Немецкий, Русский, Испанский
Пройти курсы
Специализация Coursera — это серия курсов, помогающих в совершенстве овладеть определенным навыком. Можно сразу записаться на специализацию или просмотреть курсы, из которых она состоит и выбрать тот, с которого вы хотите начать. Подписываясь на курс, который входит в специализацию, вы автоматически подписываетесь на всю специализацию. Можно завершить всего один курс, а потом сделать паузу в обучении или в любой момент отменить подписку. Отслеживайте свои курсы и прогресс на панели управления учащегося.
Практический проект
В каждой специализации есть практический проект, который нужно успешно выполнить, чтобы завершить специализацию и получить сертификат. Если для практического проекта в специализации предусмотрен отдельный курс, прежде чем начать его, необходимо завершить все остальные курсы.
Получите сертификат
Когда вы пройдете все курсы и завершите практический проект, вы получите сертификат, которым можно поделиться с потенциальными работодателями и коллегами. от партнера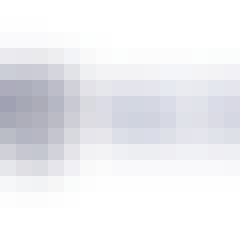 Университет Райса
Rice University is consistently ranked among the top 20 universities in the U.S. and the top 100 in the world. Rice has highly respected schools of Architecture, Business, Continuing Studies, Engineering, Humanities, Music, Natural Sciences and Social Sciences and is home to the Baker Institute for Public Policy. Часто задаваемые вопросы
Какие правила возврата средств?

Можно ли зарегистрироваться только на один курс?

Можно ли получить финансовую помощь?

Могу ли я пройти курс бесплатно?

Действительно ли это полностью дистанционный курс? Нужно ли мне посещать какие-либо занятия лично?

Получу ли я зачеты в университете за прохождение специализации?

Сколько времени занимает получение специализации?

What background knowledge is necessary?

Do I need to take the courses in a specific order?

What will I be able to do upon completing the Specialization?
Остались вопросы? Посетите Центр поддержки учащихся.