Профессиональная сертификация 'Инженерия данных IBM'
Launch your new career in Data Engineering. Master SQL, RDBMS, ETL, Data Warehousing, NoSQL, Big Data and Spark with hands-on job-ready skills.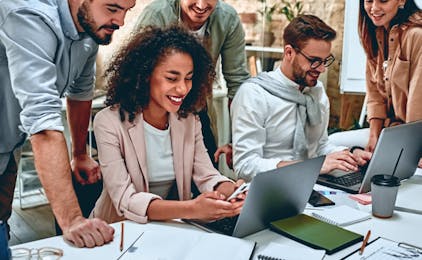 Оценок: 2,359
Зарегистрировались: 29,127
15 мес
Не более 4 ч обучения в неделю
Полностью свободный график
Учитесь в удобное для вас время
Учитесь у лучших и получайте необходимые для работы навыки
Начните работу в востребованной области инженерии данных, пройдя профессиональную сертификацию IBM. Получите навыки, необходимые для разработки, развертывания структурированных и неструктурированных данных и управления этими данными, а также опыт работы с ключевыми инструментами в рамках практических проектов.
Популярные должности: Инженер по данным, младший инженер по данным
¹ Данные отчета о вакансиях Lightcast™ Job Postings Report (медиана с опытом работы от 0 до 2 лет), США, за период с 1.09.2021 по 1.09.2022.
108 300 долл. США —
медианная зарплата начинающих специалистов¹
63 628
вакансий в сфере инженерии данных¹
¹ Данные отчета о вакансиях Lightcast™ Job Postings Report (медиана с опытом работы от 0 до 2 лет), США, за период с 1.09.2021 по 1.09.2022.
Приобретаемые навыки
Relational Database Management Syste (RDBMS)

ETL & Data Pipelines

NoSQL and Big Data

Apache Spark

SQL

Data Science

Database (DBMS)

NoSQL

Python Programming

Data Analysis

Pandas

Numpy
О профессиональной сертификации
Чему вы научитесь
Create, design, and manage relational databases and apply database administration (DBA) concepts to RDBMSes such as MySQL, PostgreSQL, and IBM Db2.

Develop and execute SQL queries using SELECT, INSERT, UPDATE, DELETE statements, database functions, stored procedures, Nested Queries, and JOINs.

Demonstrate working knowledge of NoSQL & Big Data using MongoDB, Cassandra, Cloudant, Hadoop, Apache Spark, Spark SQL, Spark ML, Spark Streaming.

Implement ETL & Data Pipelines with Bash, Airflow & Kafka; architect, populate, deploy Data Warehouses; create BI reports & interactive dashboards.​
Что такое профессиональная сертификация?
Получайте нужные для работы навыки
Если вы ищите новую работу или хотите сменить род деятельности, освойте новую профессию и получите профессиональный сертификат Coursera. Учитесь в собственном темпе где и когда угодно. Зарегистрируйтесь сегодня и начните новый карьерный путь с 7-дневным бесплатным пробным периодом. Приостановить обучение или завершить подписку можно в любой момент.
Практические проекты
Примените свои навыки для выполнения практических проектов и создайте портфолио, которое продемонстрирует потенциальным работодателям вашу готовность к работе. Чтобы получить сертификат, вам нужно успешно завершить проекты.
Получите документ, который подтверждает вашу квалификацию
Завершив все курсы в программе, вы получите сертификат, которым можно делиться с коллегами по отрасли, а также доступ к профессиональным ресурсам, которые помогут начать новую карьеру. Многие профессиональные сертификации признаются работодателями-партнерами, а другие помогают подготовиться к сертификационному экзамену. Подробная информация доступна на страницах профессиональных сертификаций. Часто задаваемые вопросы
Какие правила возврата средств?

Можно ли зарегистрироваться только на один курс?

Действительно ли это полностью дистанционный курс? Нужно ли мне посещать какие-либо занятия лично?

Сколько времени занимает получение специализации?

What background knowledge is necessary?

Do I need to take the courses in a specific order?

What will I be able to do upon completing the Specialization?

Can I get college credit for taking the IBM Data Engineering Professional Certificate?

How do you share your proof of completion with the educational institutions for transferring credit?

Where can I find more information on ACE credit recommendations?
Остались вопросы? Посетите Центр поддержки учащихся.