Профессиональная сертификация 'Торговый представитель HubSpot'
Launch your career in inbound sales. Go from beginner to job ready in about 5 months and earn a Professional Certificate from HubSpot. No experience needed to get started.
1 626

уже зарегистрированы
Чему вы научитесь
Develop a marketing-driven sales enablement strategy

Generate and manage leads with the HubSpot CRM and Sales Hub tools

Organize, visualize, and report on sales data with HubSpot's CRM

How to manage for sales enablement through alignment of the sales and marketing teams
---
Приобретаемые навыки
Lead Management

Customer Relationship Management (CRM)

Sales Process Engineering

Inbound Sales

Sales Enablement

Content Creation

Customer Success

Sales

Outreach Sequence

Social Selling

Customer Experience

Inside Sales
Профессиональная сертификация: общие сведения
Недавно просмотрено:

8 613
Whether you're completely new to sales and looking to start a new career, or you want to grow in your current sales role, this five-course career training program from the inbound sales experts at HubSpot can help you reach your career goals. You'll start by learning the basics of sales enablement and how sales and marketing teams can collaborate to create and keep relationships with their targeted buyers. You'll develop data-driven sales goals and influential content to enable you to achieve those goals. The skills you get through the program will teach you the fundamental skills employers are looking for when hiring for entry level sales roles, including how to generate, connect with, and manage leads. You'll learn to analyze the effectiveness of your sales tactics and the success of your customer service with data and reporting using HubSpot's CRM software. This program will prepare you for your next role with hands-on projects that will apply your new skills, and you'll create a portfolio to present to potential employers when interviewing for your next role. You'll get real experience with HubSpot's CRM Software and learn sales best practices. You'll earn a Professional Certificate when you graduate, and you'll also be able to take the free HubSpot certification exams throughout the program, to help your resume stand out. Start preparing for a new career in sales or customer relationship management. Enroll today!
Проект прикладного обучения
Each course will include a project and tasks where you must apply your skills in a practical way. These tasks are directly transferable to skills you will need to use on the job, such as writing an email to a customer, developing your own buyer persona, building data reports on HubSpot dashboards, and mapping out your sales process.
Сертификат, ссылками на который можно делиться с другими людьми
Получите сертификат по завершении
Только онлайн-курсы
Начните сейчас и учитесь по собственному графику.
Гибкий график
Установите гибкие сроки сдачи заданий.
Начальный уровень
No prior experience required to get started.
Ориентировочное время на прохождение: 6 месяцев
Рекомендуемый темп: 5 ч/неделю
Сертификат, ссылками на который можно делиться с другими людьми
Получите сертификат по завершении
Только онлайн-курсы
Начните сейчас и учитесь по собственному графику.
Гибкий график
Установите гибкие сроки сдачи заданий.
Начальный уровень
No prior experience required to get started.
Ориентировочное время на прохождение: 6 месяцев
Рекомендуемый темп: 5 ч/неделю
Что такое профессиональная сертификация?
Получайте нужные для работы навыки
Если вы ищите новую работу или хотите сменить род деятельности, освойте новую профессию и получите профессиональный сертификат Coursera. Учитесь в собственном темпе где и когда угодно. Зарегистрируйтесь сегодня и начните новый карьерный путь с 7-дневным бесплатным пробным периодом. Приостановить обучение или завершить подписку можно в любой момент.
Практические проекты
Примените свои навыки для выполнения практических проектов и создайте портфолио, которое продемонстрирует потенциальным работодателям вашу готовность к работе. Чтобы получить сертификат, вам нужно успешно завершить проекты.
Получите документ, который подтверждает вашу квалификацию
Завершив все курсы в программе, вы получите сертификат, которым можно делиться с коллегами по отрасли, а также доступ к профессиональным ресурсам, которые помогут начать новую карьеру. Многие профессиональные сертификации признаются работодателями-партнерами, а другие помогают подготовиться к сертификационному экзамену. Подробная информация доступна на страницах профессиональных сертификаций. от партнера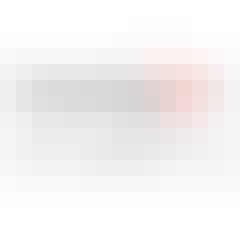 HubSpot Academy
HubSpot Academy is the worldwide leader in inbound marketing, sales, and customer service/success education. Since 2012, HubSpot Academy has been on a mission to transform the way people and companies grow, offering online training for the digital age: courses, projects, certifications, and software training.
Часто задаваемые вопросы
Какие правила возврата средств?

Можно ли зарегистрироваться только на один курс?

Сколько времени занимает получение специализации?

What background knowledge is necessary?

Do I need to take the courses in a specific order?

Действительно ли это полностью дистанционный курс? Нужно ли мне посещать какие-либо занятия лично?

What is customer relationship management?

Do I have to take the HubSpot certification exams?

Are the HubSpot exams free?

Is it required to complete the course to take the certification?

Are there any other certificates besides the HubSpot exam certifications in the first two courses?
Остались вопросы? Посетите Центр поддержки учащихся.