Профессиональная сертификация 'ИТ-поддержка Google'
This is your path to a career in IT. In this program, you'll learn in-demand skills that will have you job-ready in less than 6 months. No degree or experience required.
828 918

уже зарегистрированы

Чему вы научитесь
Gain skills required to succeed in an entry-level IT job

Learn to perform day-to-day IT support tasks including computer assembly, wireless networking, installing programs, and customer service

Learn how to provide end-to-end customer support, ranging from identifying problems to troubleshooting and debugging

Learn to use systems including Linux, Domain Name Systems, Command-Line Interface, and Binary Code
---
Приобретаемые навыки
Debugging

Encryption Algorithms and Techniques

Customer Service

Network Protocols

Cloud Computing

Binary Code

Customer Support

Linux

Troubleshooting

Domain Name System (DNS)

Ipv4

Network Model
Профессиональная сертификация: общие сведения
Недавно просмотрено:

1 182 359
Prepare for a career in the high-growth field of IT, no experience or degree required. Get professional training designed by Google and get on the fast-track to a competitively paid job. There are 340,500 U.S. job openings in IT and a $50,800 average entry-level salary in IT support.¹ Over 5 courses, learn in-demand skills that prepare you for an entry-level job. At under 10 hours per week, you can complete the certificate in less than 6 months. Upon completion, you can directly apply for jobs with Google and over 130 U.S. employers, including Walmart, Best Buy, and Astreya. Since the IT Support Certificate launched in 2018, 82% of graduates have reported a positive career outcome like a new job, promotion, or raise within 6 months.² This program also prepares you for the CompTIA A+ exams, the industry standard certification for IT—you'll earn a dual credential when you complete both. This program is ACE® approved—when you complete, you can earn up to 12 college credits, the equivalent of 4 associate degree-level courses. If you're interested in building on your IT foundations, check out the Google IT Automation with Python Professional Certificate. Check out all Google Career Certificates here. Now $39 (save $10)! ¹Burning Glass: Labor Insight (Last 12 Months: 2/1/20 - 1/31/21) ²Coursera Learner Outcome Survey, all time for Google IT Support Certificate. Data is collected via on-platform surveys or email and is cumulative from 1/18 - 1/21.
Проект прикладного обучения
This program includes over 100 hours of instruction and hundreds of practice-based assessments, which will help you simulate real-world IT support scenarios that are critical for success in the workplace.
The content is highly interactive and exclusively developed by Google employees with decades of experience in IT.
Through a mix of videos, assessments, and hands-on labs, you'll be introduced to troubleshooting, customer service, networking, operating systems, and security — foundational IT skills required for an entry-level job.
Your skills will include: Network protocols, cloud computing, Windows operating system, Linux command line, systems administration, encryption algorithms and techniques, and more.
Learn concrete skills that top employers are hiring for right now.
Сертификат, ссылками на который можно делиться с другими людьми
Получите сертификат по завершении
Только онлайн-курсы
Начните сейчас и учитесь по собственному графику.
Гибкий график
Установите гибкие сроки сдачи заданий.
Начальный уровень
No degree or prior experience required
Ориентировочное время на прохождение: 6 месяцев
Рекомендуемый темп: 10 ч/неделю
Английский
Субтитры: Английский, Арабский, Французский, Португальский (Европа), Итальянский, Португальский (бразильский), Вьетнамский, Немецкий, Русский, Испанский
Сертификат, ссылками на который можно делиться с другими людьми
Получите сертификат по завершении
Только онлайн-курсы
Начните сейчас и учитесь по собственному графику.
Гибкий график
Установите гибкие сроки сдачи заданий.
Начальный уровень
No degree or prior experience required
Ориентировочное время на прохождение: 6 месяцев
Рекомендуемый темп: 10 ч/неделю
Английский
Субтитры: Английский, Арабский, Французский, Португальский (Европа), Итальянский, Португальский (бразильский), Вьетнамский, Немецкий, Русский, Испанский
Что такое профессиональная сертификация?
Получайте нужные для работы навыки
Если вы ищите новую работу или хотите сменить род деятельности, освойте новую профессию и получите профессиональный сертификат Coursera. Учитесь в собственном темпе где и когда угодно. Зарегистрируйтесь сегодня и начните новый карьерный путь с 7-дневным бесплатным пробным периодом. Приостановить обучение или завершить подписку можно в любой момент.
Практические проекты
Примените свои навыки для выполнения практических проектов и создайте портфолио, которое продемонстрирует потенциальным работодателям вашу готовность к работе. Чтобы получить сертификат, вам нужно успешно завершить проекты.
Получите документ, который подтверждает вашу квалификацию
Завершив все курсы в программе, вы получите сертификат, которым можно делиться с коллегами по отрасли, а также доступ к профессиональным ресурсам, которые помогут начать новую карьеру. Многие профессиональные сертификации признаются работодателями-партнерами, а другие помогают подготовиться к сертификационному экзамену. Подробная информация доступна на страницах профессиональных сертификаций. от партнера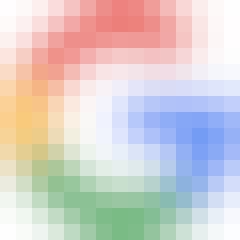 Google
Google Career Certificates are part of Grow with Google, an initiative that draws on Google's 20-year history of building products, platforms, and services that help people and businesses grow. Through programs like these, we aim to help everyone– those who make up the workforce of today and the students who will drive the workforce of tomorrow – access the best of Google's training and tools to grow their skills, careers, and businesses.
Часто задаваемые вопросы
Какие правила возврата средств?

Можно ли зарегистрироваться только на один курс?

Действительно ли это полностью дистанционный курс? Нужно ли мне посещать какие-либо занятия лично?

Why start a career in IT?

What background knowledge is necessary?

Do I need to take the courses in a specific order?

Which jobs does this program prepare for?

What kind of companies hire IT Support professionals?

What will I be able to do upon completing the professional certificate?

What resources will be available to help with the job search process?

Why did Google create this program?

Can I get college credit for taking the Google IT Support Certificate?

Will completing the certificate prepare me for the CompTIA A+ exams?

Is this program offered in other languages?

Is the Google IT Support Professional Certificate licensed?

How much does this certificate cost?
Остались вопросы? Посетите Центр поддержки учащихся.